Workplace wellness programs work best when bosses buy into them
Posted On November 27, 2018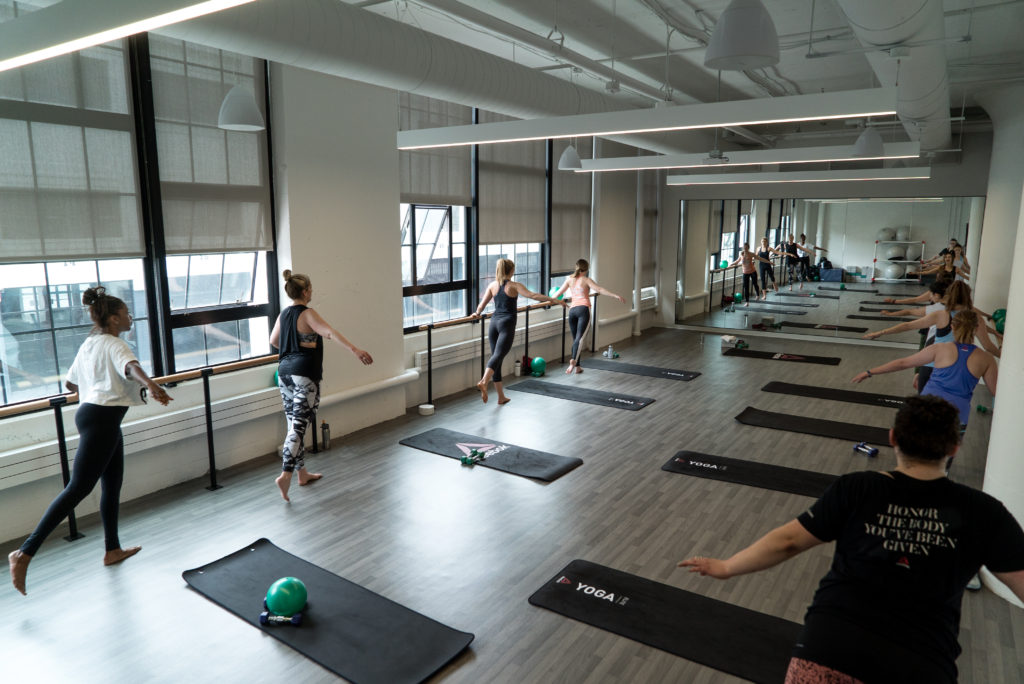 Originally published on Washingtonpost.com on November 27, 2018
---
Reebok employee Dan Sarro used to worry that co-workers would look askance at him if he arrived at work at 9:30 a.m. Then, as part of a company wellness overhaul, senior management at Reebok established "core" business hours. Meetings aren't held before 10 a.m. or after 4 p.m., and employees set their work schedules around those hours according to personal preference. Sarro, the company's senior corporate communications manager, who plays pickup hockey a few mornings a week before beginning his workday at 9:30 a.m., welcomed the change. "When I first started at Reebok, I had to be careful about when I worked out," he said. "Now, it's just part of who we are."
Studies have shown that successfully adopting a culture that promotes health and wellness can help companies reduce health-care costs, cut absentee rates and perhaps attract top talent. One decade-long analysis by the research organization Rand Corp. of a Fortune 100 employer's wellness program found that the disease management component generated savings of $136 per member every month, driven largely by a 30 percent reduction in employees' hospital admissions. Wellness programs that help control diseases and related risk factors make employees less likely to miss work because of an illness or injury, according to the Centers for Disease Control and Prevention. And in a Gallup poll that collected data from more than 195,000 U.S. employees, respondents listed work-life balance and better personal well-being as the second-most-important factor when considering a new job, even over increased income.
At least half of all U.S. employers with at least 50 employees provide some type of wellness program for their workforce, according to the nationwide survey conducted by Rand, though they range widely in scope. In addition to offering disease management and fitness opportunities, some programs include clinical screenings, fitness opportunities and weight-management help; others provide just one or two wellness-related initiatives, such as the occasional health fair. But, according to the Rand survey and other studies gauging their success, results seem to depend less on actual program components and more on whether leadership buys into these programs and effectively communicates their support to employees, as has been the case at Reebok.
When Reebok built its new headquarters in Boston in 2017, the company included a two-story, state-of-the-art, on-site fitness center that's open from 6:30 a.m. to 7 p.m. and offers fitness classes for employees throughout the day. According to Sarro, managers encourage employees to block off gym time on their calendars; some even schedule occasional team workouts during the workday. Reebok's president, Matt O'Toole, takes the on-site CrossFit class most days at noon. "We want to be the brand that gets people moving, so we had to walk the walk," Sarro said. It appears to be working. Sarro said that nearly all Reebok employees engage regularly in some form of physical activity.
In 2012, Johns Hopkins Medicine hired Richard Safeer, a family practitioner with a background in prevention and disease management, to oversee its employee health plan. "Our mission is to support the health of others," Safeer said. So, providing a robust employee health program is "the right thing to do." To gauge the success of the plan, which covers an estimated 42,000 employees, the organization turned to the CDC Worksite Health ScoreCard, which measures how effective workplace-based wellness initiatives are in preventing conditions including heart disease, stroke and related issues.
He and other leaders at Hopkins also focused on making it easy for employees to learn about and access these methods of improving their health. Among their efforts are providing an online employee portal that offers access to health resources and tracking tools, and posting signage near designated stairwells to help employees looking to get in additional steps at work.
Soterios Reppas, a 49-year-old information technology professional with Hopkins, has taken advantage of several of the strategies, with great success. In January, after a close relative died of preventable causes and he began to fear he was headed for the same fate, he attended a free, three-month class at his Baltimore office that promoted healthy diet and lifestyle changes. Before he signed up, Reppas had to get his supervisor's approval to take a paid two-hour hiatus from his work schedule each week. "He said, 'Go for it.' He was all in," Reppas recalled.
Reppas said the class inspired him to eliminate meat and soda and convert to a largely plant-based diet. He also walks around the building with a colleague when he arrives at 7:15 a.m., and requests that one-on-one meetings occur while walking, as opposed to sitting at a conference table. He's lost more than 25 pounds and no longer needs to take medication for high cholesterol. If he continues on this path, his doctor said he may be able to halt his blood pressure medicine, too.
While Reppas manages to squeeze in physical activity at work, not everyone can. And research has shown that sitting all day can be detrimental; a 2015 study published in the American Journal of Preventive Medicine found a significant association between male workers who sat longer during the day and higher body mass index (the increase in BMI for women was not statistically significant). Some companies see adjustable (or lift) desks, which allow employees to stand all or a portion of the workday, as part of the solution, although there have been conflicting studies on their benefit.
Until recently, workers typically had to request that their employer purchase one to accommodate a documented physical ailment. At some companies, that's no longer the case.
Blue Cross and Blue Shield of Minnesota has provided all of its estimated 3,900 office workers with adjustable desks. "We know that a lot of our employees spend significant time at their desks, particularly those in customer service and claims. And we know sitting all day can have an impact on health," said David Cox, vice president of human resources at the company. Initially, Cox said, individual employees requested them. But management eventually chose to replace all traditional desks with adjustable ones. Cox said he finds himself standing at his desk especially when he takes phone calls, using the opportunity to move around his workspace.
When it comes to moving more, some employers are eying the commute as a potential source of activity. World Resources Institute (WRI), a global environmental think tank with a D.C. office, launched a bicycle-to-work initiative whose goal was twofold: to support its mission of sustainability and improve employee health. First, to gauge employees' commuting habits, WRI surveyed workers and found that just 14 percent of all commuting mileage came from cycling. WRI was determined to boost that percentage. "The goal is to shift habits," said Shengyin Xu, WRI's sustainability manager.
WRI promoted its cycle-to-work initiative through two ­12-week employee awareness campaigns. Employees who pledged to ride into work some or all of the time would receive a free annual membership to a local bike-sharing program, valued at $85. The campaign championed participants in several ways, communicating progress in weekly newsletters, celebrating staff participation and offering "biking breakfast" for those who cycled to work.
The organization also ramped up amenities to make cycling commutes more enticing. It provided two large rooms where employees can store bikes during the workday, bike maintenance stations, and well-equipped on-site showers and locker rooms.
The campaign hooked WRI communications specialist Talia Rubnitz. The 25-year-old said before her employer's bike-to-work campaign, she never considered cycling a viable form of transportation, even though she lives only a mile from the D.C. office. After enrolling in the bike-sharing program, the former bus commuter soon met other, more experienced cycling colleagues who shared alternative bike routes, safety tips and camaraderie.
"It totally changes my outlook, being able to bike to work," Rubnitz said. "Your blood's flowing, you get a little sun exposure. It's made such a difference in my workdays."
Photo courtesy of Tim Winfree/Naranja Studio